Cork is set to become the fastest growing city in Ireland. Home to prominent global market leaders and thriving indigenous business, Cork's success lies in its diverse and innovative industry base across technology, biopharma/life sciences, agribusiness, food & drink, tourism and maritime with specialist clusters emerging in cybersecurity and renewable energy.
Ibec, as the voice of Irish business, has a vital role to play in realising this ambition. With the right focus, investment and planning, Cork can continue to scale and thrive. This is not only crucial for the sustainable growth of Cork and wider Southern region but also for national competitiveness and economic growth. Ibec opened its new state of the art office in the heart of Cork City at Penrose Dock in 2021. As an organisation focused on influence and impact, Ibec's growing presence and footprint in Cork enhances our capacity to support the ambitious strategic vision for the future growth of Cork and secure a sustainable future for for the businesses operating in the region. By becoming a member of Ibec, business can connect to our vibrant ecosystems of businesses, stakeholders and experts and benefit from our member services.
Not a member? Join up here
Lobbying
/ Cork region
Ibec engages with policy makers, legislators and state agencies on matter of importance for businesses in Cork and the region's development ranging from critical infrastructure and housing for the region, skills, education, health to tourism and the experience economy. These priorities are captures in our flagship campaigns;
Representing
/ Your industry
Cork has a thriving ecosystem of diverse industries spanning biopharma, food and drink, IT, and energy. Ibec has over 40 trade associations that support, champion, advocate and provide great knowledge sharing, networking and training for all these industries.
Browse our Trade Associations that support the most dynamic industries in the region.
View all Ibec Trade Associations
Members' Voice
/ Cork Regional Executive Committee
Ibec is a national organisation with a strong regional structure. The Cork Regional Executive Committee (REC) is made up of nominees from Ibec member companies operating within Cork City and County. It includes both multinational and indigenous companies and reflects the diversity of business in terms of business sectors and company size. The committee works to shape, guide and influence business policy priorities for the region that contribute to sustainable economic growth and employment.
List of our committee members
Access
/ Our Employer Relations Services
From our new Penrose Dock office, members in the Cork region are assigned an Ibec Employer Relations executive for specialist advice and information on all aspects of employee relations and human resources, including Ibec representation in negotiations before the Workplace Relations Commission on all industrial relations issues, as well as representation at the Workplace Relations Commission's Adjudication Service and Labour Court.
Learn more
Ask us for a membership quote
We can provide you with a membership quote for your business to join Ibec and highlight the relevant services and trade associations that will be of value to your organisation and colleagues.

If you want a taster to attend any of our member events, do let us know, as its a great way to get a sense of our organisation and our members.

Call us on 0818 546 546 - we are happy to help.
Email us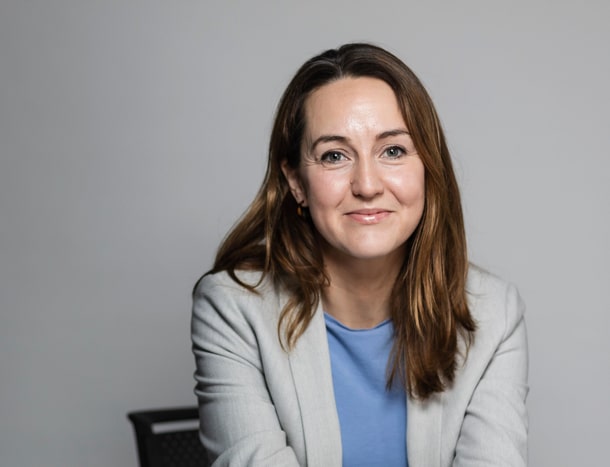 Anna Donegan
Senior Executive, Ibec Membership Services