Manufacturing in Ireland is one of the high performing engines of the Irish economy with clusters of world class manufacturing operations in sectors such as biopharmaceuticals, electronics, medical technology, and food production. Ireland's level of employment in high-technology manufacturing, as a share of total employment, is now the highest in the EU, with 29% of manufacturing jobs in high technology sectors. This is four times the EU average. Overall, there are 260,000 people employed in the Irish manufacturing sector, accounting for over 12% of total employment in the economy.
Several factors have contributed to this outstanding success. These include our skilled, flexible workforce; a stable, transparent, and competitive tax regime; membership of the EU Single Market with a regulatory regime conducive to doing business globally; a stable industrial relations regime, and a strong and reliable business culture.
The manufacturing sector has proven remarkably resilient over the past decade but if it is to remain an engine of economic growth and employment creation it will require support from government in the form of policies and measures which are aimed at sustaining competitiveness and creating an environment in which entrepreneurship can thrive and prosper.
Download report for more on the scale and scope of manufacturing in Ireland and Ibec's recommendations for government.
Download report
Explore
/ Our key pillars
Event
/ Tech Connect Live
Our latest
/ Irish Manufacturing Report ,Survey & presentation
Our report highlights the scale and depth of the manufacturing industry in Ireland. It also sets out what is needed from policy makers in order to consolidate and grow Ireland's position in manufacturing. View our recommendations to government from page 30.
Download
Manufacturing Survey 2021
Geraldine Anderson, Head of Research, Ibec presents the Irish Manufacturing Survey 2021 which includes key findings on business confidence, challenges, priorities and more.
Download
Manufacturing Presentation
This report puts the spotlight on the scope and scale of the manufacturing sector in Ireland. A sector as diverse as it is strong and resilient, constantly evolving, modernising and adapting to new processes and new markets. Its resilience has never been more evident that during the pandemic. In 2020 when every other country in Europe saw its manufacturing exports fall, Ireland's grew.
Download
Manufacturing in Ireland video series
Ibec's Manufacturing in Ireland video series reveals the scale and importance of Ireland's manufacturing industry, as well as the big challenges facing the sector in 2022 and beyond.
From digitalization and supply chains to attracting and retaining quality workforce; the risks facing manufacturing leaders in Ireland suggests the need for a national action plan to address competitiveness in manufacturing and to help consolidate and grow Ireland's success on the world stage.
The video series summarizes strong business confidence among manufacturers for the time ahead, with expectations of increased profitability and growth in employment despite significant cost and supply chain pressures.
Representing
/ All manufacturing sectors
Manufacturing in Ireland is a highly advanced sector spanning diverse industries including biopharmaceuticals, electronics, medical technology, and food production. Ibec has over 39 trade associations that support, champion, advocate and provide great knowledge sharing, networking and training for all these industries.

Browse our larger Trade Associations that support Manufacturing in Ireland.
View all Ibec Trade Associations
Get in touch
For any questions or enquiries, please call us on 01 605 1500 or

Email us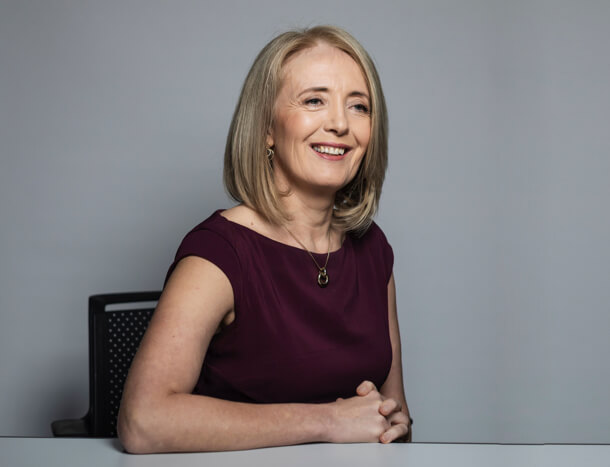 Sharon Higgins
Director of Membership & Sectors
Network
/ Follow us on Social Media