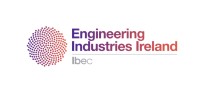 As Ireland's engineering business representative group and one of Ibec's newest Trade Association launched in November 2021, Engineering Industries Ireland represents over 150 industrial engineering manufacturing and services companies in Ireland. The engineering sectors we represent have exports at €8.8 billion or 3.6% of national exports, 10,800 enterprises employing 50,751 people and 65% indigenous companies. Our members are involved in industrial automation, precision engineering, agriculture machinery, material handling, packaging, energy and environment, process engineering, automotive, metal fabrication & processing, renewables and engineering services.

We represent engineering businesses, both homegrown and multinationals, big and small, to advocate for a supportive business environment, as well as provide expert employer relations, industry insight and incomparable networking opportunities for our members.
Not a member? Join up here
Read
/ Budget Submission 2024
.Ireland's engineering business sectors are highly integrated in global value chains. In the face of disruption, this globalised business model presents both opportunities and risks for Ireland's engineering enterprises. In this context, the Board of Engineering Industries Ireland have made a range of recommendations to support our strategy, Engineering a better future, for inclusion in Budget 2024.
Download the document
Contact us
Engineering Industries Ireland, Ibec's 40th Trade Association, led by Pauline O'Flanagan, represents and supports a broad and diverse mix of members from Ireland's engineering sectors. The team keeps members informed on policy through in-house briefings, provides industry updates, research and regularly runs member networking forums and industry led training for the sector.

For any queries please contact on 01 605 1500.