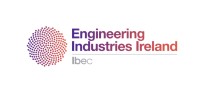 Engineered products and sub-supply includes a broad range of manufacturing, engineering and supply chain activities that serve a broad range of markets, including: Automotive, Aerospace, ICT, Medical Technologies, Plastics, Energy & Environmental, Construction and Agriculture Machinery and Equipment. Engineering (as a discipline) is crucial to all manufacturing sectors. International growth in these markets drives growth in the engineering firms serving those markets. Sub-supply also includes paper and printing as well as basic and fabricated metals and polymers.

We represent engineering businesses, both homegrown and multinationals, big and small, to advocate for a supportive business environment, as well as provide expert employer relations, industry insight and incomparable networking opportunities for our members.
Not a member? Join up here
Featured
/ Reports & Publications
COVID-19 
/ Information, guidelines and support
Learn
/ Apprenticeships & Skillnet
Featured
/ Specialised training courses
Engineering Industries Ireland, Ibec's 40th Trade Association, led by Pauline O'Flanagan, represents and supports a broad and diverse mix of members from Ireland's engineering sectors. The team keeps members informed on policy through in-house briefings, provides industry updates, research and regularly runs member networking forums and industry led training for the sector.

For any queries please contact on 01 605 1500.