Welcome to Ibec Global
Ibec Global is the international business division of Ibec – Ireland's largest lobby and business representative group. We are Europe's leading English-speaking business organisation. We are the voice of international business, wherever business takes place.
At Ibec Global we know that businesses and governments around the world are facing similar challenges, and that solving these complex issues cannot be done in isolation. This is why we bring together international business leaders and policy makers to find workable, concrete solutions to real-world problems.
With our expert insights and dedicated training programmes, we ensure that global business leaders have the information and skills they need to thrive, both today, and in the future. By working together we know that we can help build a sustainable global economy and a society that works for all.
Who is Ibec Global?
Celebrating the impact of Irish Women in Brussels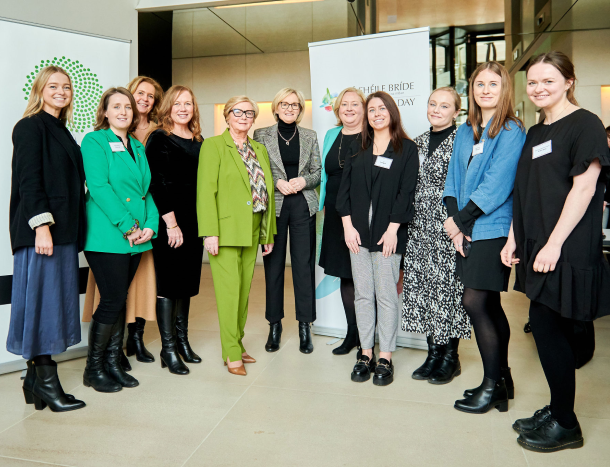 Ibec Global was honoured to host a special event on 1 February, along with the Embassy of Ireland to Belgium and the Permanent Representation of Ireland to the European Union, bringing together Irish women in Belgium to celebrate St. Brigid's Day. From early-career to the top decision-making tables, Irish women are working in Belgium to make a difference across all sectors and industries and this networking event brought these women together to celebrate their achievements.

We were privileged to be joined by: Ambassador Cáit Moran, Representative to the Political and Security Committee, Permanent Representation of Ireland to the European Union; Frances Fitzgerald MEP, Member of the Parliament's Committee on Women's Rights and Gender Equality (FEMM); and Mairead McGuinness, European Commissioner for financial services, financial stability and Capital Markets Union. All three shared their experiences and ambitions for progressing work towards achieving gender equity and empowering all women and girls.