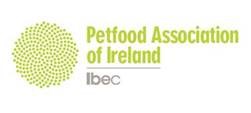 The Petfood Association of Ireland (PFAI) is the dedicated representative body of the Irish pet food industry. Encompassing a diverse, global marketplace with a wide product portfolio, our membership is comprised of brand owners, manufacturers, importers and exporters active in this growing sector.
A unit of Food Drink Ireland, the PFAI works to protect and promote the pet food industry as a responsible, compliant, and trusted actor, engaged in manufacturing excellence and the global supply of innovative and nutritionally-complete products of the highest quality and integrity.
The PFAI is an active member of FEDIAF – the European Pet Food Industry Federation.
PFAI Coordinator & Secretariat: Robert Kiernan
Phone: +353 1 605 1500
Email: firstname.lastname@ibec.ie