About
Engineering Industries Ireland Leaders' Lunch "Engineering a better future" will take place on November 28th 2023 at Killashee Hotel, Nass, Co Kildare.
This flagship event for the engineering sector brings together the diverse membership of the engineering community in Ireland, and is an excellent opportunity for you, your colleagues, clients and guests to meet with peers and to show the continuing strength, unity and economic importance of our industry. Engineering Industries Ireland will welcome an honorary guest speaker to open proceedings.
The event will commence at 13:00pm with a drinks' reception. Guests will be seated at 13:30pm. The dress code for this event is business attire. Don't miss the opportunity to network with leaders in Engineering business and associated stakeholders by booking your seat or table of 10.
This year's event will coincide with the Engineering Industries Ireland AGM 2023 which will start at 12:15 in same venue.
For sponsorship opportunity contact : pauline.oflanagan@ibec.ie
To learn more about the Ibec Board, please see here.
Engineering Industries Ireland Chair
/ Outgoing Chair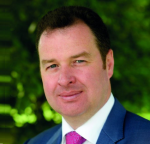 Niall Fay
Managing Director, Grant Engineering Ltd
Engineering Industries Ireland Vice Chair
/ Incoming Chair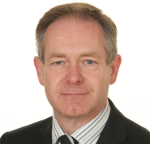 Ed Byrne Group
Managing Director, Galco Steel
SUPPORTED BY OUR SPONSORS - ENGINEERING SKILLNET