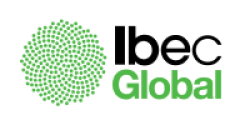 Ibec Global is the International Business Division of Ibec – Ireland's largest and most influential business representative organisation. We are Europe's standout anglophone business network globally and expert on the shifting relationships between the EU and the UK. We are a promoter of the EU single market and specifically interested in its ever-evolving relationship with the rest of the world, in particular its major trading partners including North America and the UK.
Our purpose is to convene key international stakeholders and decision makers to debate and shape the trends and priorities critical to creating a thriving world with a sustainable future.
Our work focuses on identifying and harnessing the international business trends and opportunities that fuel growth for businesses; advocating for enlightened policies and models in the context of major societal, policy, geopolitical and business trends; and influencing the conditions and providing the support for businesses to thrive globally.
Ibec Voices
/ 2022 Dublin Climate Summit
Live from the Dublin Climate Summit 2022, this episode of Ibec Voices features President of the Eurogroup, Minister Paschal Donohoe, and Jackie King, Executive Director of International Business.
In a Q&A session at the Summit the pair cover a range of pressing topics, including the impact of Covid-19 and the war in Ukraine on the EU's focus on Climate and Green Plans, the priorities of the Eurogroup from a sustainability perspective, and the importance the European green bonds as an instrument in financing the Green Transition.
The Summit is a premium sustainability and climate-focused gathering where industry, business and Government join forces to drive forward the ESG agenda, with Ibec Global the event's European Partner.
Listen to the conversation
Ibec Global - European Partner: 2022 Dublin Climate Summit
Official opening by An Taoiseach Micheál Martin, TD
Danny McCoy, CEO, Ibec
Marcel Haag, Director for Horizontal policies, DG FISMA, European Commission
Kay Harrison, New Zealand Climate Change Ambassador
Panel Discussion: Alan Foy, Chairman & Managing Partner Venture Wave Capital; David Hourihane, Managing Director, SDCL; Iggy Bassi, Founder & CEO, Cervest; Stefania di Bartolomeo, Founder, Physis Investment. Moderated by David Callaway, Founder, Callaway Climate Insights
President of the Eurogroup and Irish

Minister for Finance

Paschal Donohoe TD, follow by a Q&A with Jackie King, Executive Director, International Business, Ibec
Catherine Martin TD, Minister for Tourism, Culture, Arts, Gaeltacht, Sport and Media
Jean Rogers, Senior Managing Director, Blackstone, Q&A with Jackie King
Nick Bridge, UK Special Representative for Climate Change
Klair Neenan, Managing Director, SSE Airtricity
Gabriel Kra, Managing Director, Prelude Ventures
Panel Discussion: Gabriel Kra; Stefania Di Bartolomeo; and Barry Kilcline, Director of Development Ireland, SSE Renewables. Moderated by David Callaway
Panel Discussion: Broadcaster Miriam O'Callaghan; Jon Williams, MD, RTÉ News & Current Affairs; Saphora Smith, Climate Correspondent, The Independent; and Kevin O'Sullivan, Environment and Science Editor, The Irish Times
To learn more about Ibec Global, our programmes, services and partnership opportunities, please contact ibecglobal@ibec.ie.
Contact us