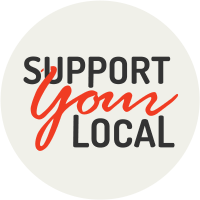 Drinks Ireland, along with our fellow members of the Drinks Industry Group of Ireland (DIGI), the Licensed Vintners Association, the Vintners Federation of Ireland, the Restaurants Association of Ireland, the National Off-Licence Association, and the Irish Hotels Federation have launched our annual campaign lobbying for a reduction in alcohol excise in Budget 2023.

The high tax rates levied on our industry are unsustainable and uncompetitive and we are calling for a reduction in excise tax in Budget 2023 to boost post-Covid tourism and secure sustainable, long-term growth for Ireland's drinks and hospitality businesses in 2023 and beyond. We are proposing a 7.5% reduction in excise tax on drinks products, including wine, beer, spirits, and cider.

The effects of such a reduction would be felt immediately by thousands of hospitality businesses across Ireland, hundreds of thousands of directly and indirectly employed industry workers, and domestic and overseas consumers, including tourists.

Ireland's high excise tax on drinks products, combined with VAT, high commercial rents, and insurance, forces Ireland's drinks and hospitality businesses, particularly small exporting breweries and distilleries, to make growth-limiting sacrifices.

The Irish government takes approximately a third of the price of every drink purchased by a customer in a hospitality environment, money that could otherwise be invested by the business in new staff, new premises, new technology, and new products and services. This kind of growth is exactly what we need to kickstart tourism, drinks exports, and domestic spending.
As part of the campaign, we will publish various reports and our pre-Budget Submission.
Find out more