President's message
Minister Coveney, Ladies and Gentlemen, it is my great honour to speak to you this evening as President of Ibec. I want to begin by welcoming the Minister for Enterprise, Trade and Employment, Simon Coveney, and Minister thank you for taking the time out of your busy schedule to join us this evening. You and your colleagues in Government have done a great job over the last number of years navigating the country through the pandemic and the very challenging Brexit negotiations where you played a leading role. Minister, on behalf of Ibec I would like to convey a resounding thanks to you and your government colleagues for your dedication and hard work.
I also want to thank Imelda Hurley, CEO of Coillite for her leadership as President of Ibec. Imelda has done an incredible job representing us both nationally and internationally, for example she led a very a busy U.S. visit over St. Patrick's week and had positive engagements within the EU through her engagement with BusinessEurope. On a personal person I found Imelda to be a great person to work with and somebody I admire and have learned a lot from. You have been a tour de force in your role as Ibec President, and on behalf of everyone in Ibec, I would like to say a very big thank you. You will be a tough act to follow.
Presidents Speech Sept 2023
pdf | 140.8 kb
Paul Duffy - Biography
Paul currently holds the role of Senior Vice President, Small Molecule Operations for Pfizer Global Supply (PGS) since 2018. In this, he has responsibility for a global market producing >24 billion doses of Solid Oral and other technologies annually. The network consists of 18 manufacturing sites across North and South America, Europe, AFME and APAC regions, which include Active Pharmaceutical Ingredient (API), Solid Orals and Local Market Supply Sites.
Paul has worked for Pfizer for over 30 years and has held multiple roles of increasing responsibility. More recently Paul was Vice President, for Innovative Product Portfolio Management, Transformation, Strategy & Innovation. He also held the role of Vice President for the Biopharmaceutical Manufacturing Operations and was leader of the PGS Transformation Team. Prior to that he led the External Supply Operating Unit & Pfizer Centre One and Business Development Team.
Paul is a current Board Member of Ibec, Irelands largest lobby and business representative group and recently held the position of Chairperson of the Workplace Relations Commission. Over the years he has been a Board Member of various organisations including IDA Ireland and he was President of the American Chamber of Commerce.
He holds a B.S. in Chemistry and a Ph.D. in Synthetic Organic Chemistry from the University College Galway and an M.B.A. from the Open University in the U.K.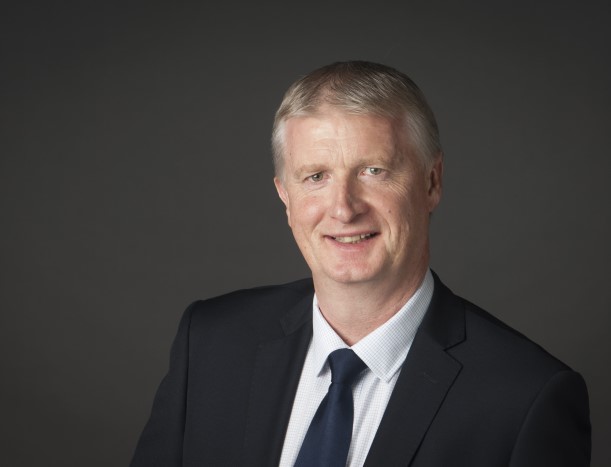 Paul Duffy
Senior Vice President, Small Molecule Operations at Pfizer Global Supply