Digital Technology Services Project of the Year
Sponsored by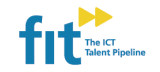 This category is open to Irish-owned / indigenous technology companies only (greater than 50% of the company must be Irish-owned).
Digital Technology Services Project of the Year will nominate a services project which has delivered outstanding value to an end client (public or private sector) through the innovative use of digital technology, whether its own and/or that of another vendor(s).
AWARD CRITERIA
The company should show evidence of the following points:
Must show clear benefits for the client in terms of distinct competitive advantage, cost efficiencies, or growth in sales will be demonstrated.
The company should have established strong processes, project controls, risk management, and governance throughout the life of the project.
The company should have pre-sales capability that envisions a new future state for the client and an aftersales and support organization to ensure long-term client success.