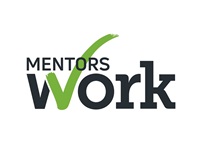 The MentorsWork programme is designed to provide you with the skills and supports to help your business thrive, by addressing the specific needs of your business. You choose the priority areas for your business, and we tailor the programme to suit your needs.
Find out more
MentorsWork
/ Frequently asked questions
MentorsWork is a structured 12-week business-support programme, comprising an integrated approach of mentoring and targeted learning opportunities. The programme includes:
In-depth Online Competency Assessment

One-to-One Mentoring Sessions

Unlimited access to Peer-Focused Workshops

Unlimited access to Expert-Led Masterclasses

Multiple Licenses to a Curated Online Learning Platform

Bespoke Business Improvement Plan
During the application process, you will select the areas you want to tackle from a range of options. Based on your selections, we will assign you an experienced mentor who will work with you on a one-to-one basis throughout the 12 weeks.

Your mentor will:
Provide bespoke guidance, advice and mentorship for your business
Help you review your Competence Assessment results and create actionable insights
Work with you to create a bespoke business improvement plan to guide you through the next 6 months
Help you to select relevant and beneficial workshops and masterclasses from a range of options grouped under our four thematic pillars: People, Finance & Growth, Digital & Automation, Business Processes.
Private sector businesses based in Ireland with between 1 and 250 employees are eligible to participate in MentorsWork.
Certain businesses are not eligible to participate in MentorsWork:
Private sector businesses with over 250 employees
Public sector organisations
Charity or not-for-profit organisations
Businesses based outside the Republic of Ireland
To apply simply go to www.mentorswork.ie
Your pathway to business success begins here
We know that owning or managing a business can be difficult, with a wide range of challenges to navigate. Ensuring you have the right skills, tools and competencies to develop your business is a critical process.
Find out more