Small and Medium-sized Enterprises (SMEs) are the lifeblood of the Irish economy. 90% of Ibec's members are SMEs and come from incredibly diverse backgrounds - from family owned businesses, rural-owner managers, traditional, high growth and technology start-ups.
Ibec is recognised as Ireland's largest business representation organisation and the third largest national business representative in Europe. Scale matters hugely because it provides Ibec with a platform to call things out and effectively voice the issues facing SME owners - managers. Our scale comes from our membership, our 38 trade associations across all sectors of the Irish economy, our international and national connections and our six offices around Ireland; Dublin, Cork, Donegal, Galway, Limerick and Waterford as well as an office in Brussels
We also exist to provide critical business, industry and HR advice, information and representation to all our members. Equally important is the access and networking opportunities that we generate through our nationwide in-person and virtual events, briefings, industry forums and training. Business is better with Ibec.
Ask us for a membership quote
We can provide you with a membership quote for your business to join Ibec and highlight the relevant services and trade associations that will be of value to your organisation and colleagues.

If you want a taster to attend any of our member events, do let us know, as its a great way to get a sense of our organisation and our members.

Call us on 1890 546 546 - we are happy to help.
Email us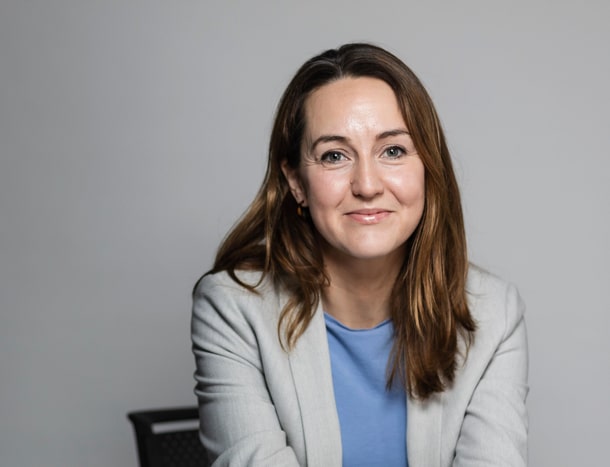 Anna Donegan
Senior Executive, Ibec Membership Services