The Small Firms Association (SFA) proudly represent a diverse membership of businesses with less than 50 employees; spanning every sector of our economy. Our members are found in every town and every city in Ireland. Our mission is to deliver business focused advice and insights to member companies, influence government policy to the benefit of small business and connect our members in a thriving community.
Visit the SFA website
COVID-19
/ Information, guidance and support
Latest information and business updates, guidance and support
Find out more
Wage Subsidy Scheme
/ Questions & Answers
Featured
/ Publications & Reports 
Explore
/ Our industry-led training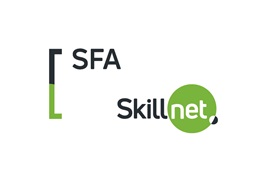 Working in partnership with its members, the network runs programmes supported by government funding to address skills gaps within the industry. All training delivered by the network is funded by the Skillnet Ireland and member companies. Skillnet Ireland is funded from the National Training Fund through the Department of Education and Skills.
Learn more
Get in touch
Small Firms Association, led by Sven Spollen-Behrens, represents and supports a broad and diverse mix of members from Irish small and medium-sized enterprises (SME) sector. The team keeps members informed on policy through in-house briefings, provides industry updates, research and regularly runs member networking forums and industry led training for the sector.

For any queries, please contact on 01 605 1500.
Contact us