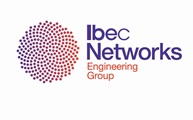 Engineering is often designated as 'other manufacturing' or 'traditional' manufacturing - however, engineering, as a discipline, is crucial to all manufacturing sectors. Engineering firms serve a broad range of markets, including: automotive, aerospace, ICT, biomedical, energy and environmental; construction and agriculture (eg machinery and equipment) markets, and sub supply also includes paper and printing as well as basic and fabricated metals.

We represent engineering businesses, both homegrown and multinationals, big and small, to advocate for a supportive business environment, as well as provide expert employer relations, industry insight and incomparable networking opportunities for our members.
Not a member? Join up here
COVID-19
/ Information, guidelines and support
Featured
/ Reports & Publications
Network & Learn
/ Apprenticeships & Skillnet
Featured
/ Specialised training courses
Contact us
Engineering Network, led by Pauline O'Flanagan, represents and supports a broad and diverse mix of members from Ireland's engineering group. The team keeps members informed on policy through in-house briefings, provides industry updates, research and regularly runs member networking forums and industry led training for the sector.

For any queries please contact on 01 605 1500.