Dublin City Council recognises that digital connectivity infrastructure plays a critical and increasingly important role in Dublin's social and economic development. The Council has established a dedicated Telecoms Unit to support collaboration with the sector in an open and proactive way. The Telecoms Unit is a 'one-stop-shop' for all telecoms-related dealings with the Council.
Running order:
8:00am: Coffee and networking 8:30am: Opening remarks Anne O' Leary, CEO, Vodafone and Chair of Ibec's Telecommunications Industry Ireland
8:35am: Introduction Owen Keegan, Chief Executive, Dublin City Council
8:40am: Presentation by Dublin City Council - Jamie Cudden, Senior Executive Officer, Smart Cities and Seamus Storan, Strategic Asset Manager, Telecoms Unit
9:00am: Discussion and Q&A Venue: Ibec, 84-86 Lower Baggot Street, Dublin 2.
Bookings: While this is a free event, booking is essential so please email Torlach Denihan (email: torlach.denihan@ibec.ie ) if you wish to attend.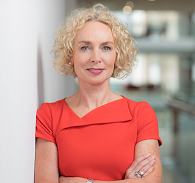 Anne O'Leary
CEO of Vodafone
Anne O'Leary was appointed CEO of Vodafone Ireland in February 2013, having spent five years as Enterprise Director. She joined Vodafone from BT Ireland where she was Managing Director for six years and was previously Regional Director with Esat Telecom.As CEO of Vodafone, Anne is committed to continued investment in Ireland's telecommunications infrastructure, resulting in Vodafone's nationwide rollout of 4G and most recently 5G. She is also overseeing SIRO, Vodafone's joint venture with the ESB, who are investing €450m in the roll out of high-speed fibre broadband across Ireland. Anne is driving the digital society agenda in Ireland and firmly believes that equality of access to connectivity will change how everyone in Ireland lives, works and plays for the better.A Cork native, Anne has long championed wellbeing, diversity and inclusion in the workplace. This has positioned Vodafone as an employer of choice in Ireland and helped the company achieve the 'Business Working Responsibly' mark. Anne has served as President of Dublin Chamber and Chair of Irish charity, GOAL.  In 2021, Anne joined the Board of South Africa's Vodacom and the Board of Greencore.


Show more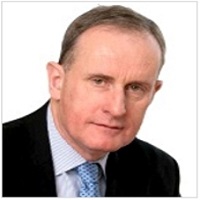 Owen Keegan
Chief Executive Dublin City Council
Owen P Keegan was appointed Chief Executive of Dublin City Council in September 2013 having served as County Manager of Dún Laoghaire-Rathdown County Council (DLR) from February 2006. Before joining DLR he worked for Dublin City Council, where he was Assistant City Manager and then Director of Traffic.
Prior to October 1993 he worked as an economist for DKM Economic Consultants/Davy Stockbrokers. He has also worked in the Department of Finance, the ESRI and for two periods in the Department of the Environment, Community and Local Government.
Mr Keegan is from Dublin. He holds degrees in public administration, economics and civil engineering
Show more