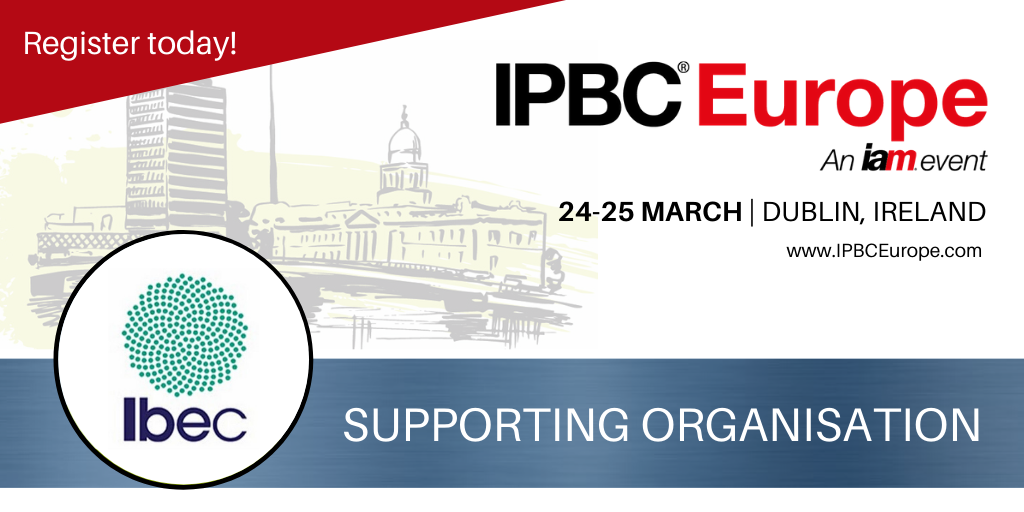 Click here to book

After 2019's sell-out event in Paris, next year's IPBC Europe will take place in Dublin from 24 to 25 March. Being held at the prestigious Shelbourne Hotel, the event will once again be Europe's leading gathering of senior corporate IP professionals from companies of all sizes.
At IPBC Europe you will:
• Learn what is keeping the IP world awake at night in Europe, the United States and Asia
• Explore how the world's IP elite are crafting top-flight IP strategies and what they look like
• Discuss what a world-class in-house IP function looks like and how to build one
• Discover what top-class IP legal services look like to in-house counsel
• Gain insight into best practices for achieving excellence through diversity
• Hear what a world-class IP portfolio looks like and how to align it effectively with business objectives
• Access world-class IP advice for SMEs and start-ups
• Meet, network and engage with Europe's IP leaders from a broad range of industries and organisations, including experts from many of the world's most innovative IP-owning companies
Contact aidan.sweeney@ibec.ie for more information on the event and for more information about Ibec's activities in intellectual property policy.