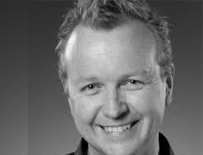 Matt Cooper 
Broadcaster and Conference Moderator
Matt Cooper is a radio and television presenter, a newspaper columnist and author. He presents The Last Word daily on Today FM, co-presents The Tonight Show on Virgin Media One and is a columnist with The Business Post and the Irish Daily Mail. He is also a former newspaper editor, for six years with The Sunday Tribune. He has written five books, including biographies of Michael O'Leary and Tony O'Reilly and he co-authored rugby star Jamie Heaslip's autobiography. Originally a commerce graduate from UCC he has twice been National Journalist of the Year and twice Business Journalist of the Year.
Show more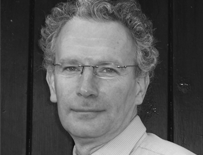 Fintan O'Toole
Author & Columnist, The Irish Times 
Fintan O'Toole is one of Ireland's leading political and cultural commentators. Born in Dublin in 1958, he has been drama critic of In Dublin magazine, The Sunday Tribune, the New York Daily News, and The Irish Times and Literary Adviser to the Abbey Theatre. He edited Magill magazine and since 1988, has been a columnist with the Irish Times.

His work has appeared in many international newspapers and magazines, including The New Yorker, the New York Review of Books, Granta, The Guardian, the New York Times
and the Washington Post.

Fintan has won many awards include the AT Cross Award for Supreme Contribution to Irish Journalism (1993), the Justice Award of the Incorporated Law Society (1994) and the Millennium Social Inclusion Award (2000).

He has also broadcast extensively in Ireland the UK, including a period as presenter of BBC's The Late Show.

Show more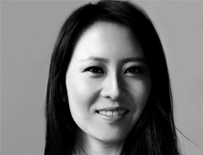 Dr Keyu Jin
Economics Professor, London School of Economics
Dr. Keyu Jin is a tenured professor of Economics at the London School of Economics. She is from Beijing, China, and holds a B.A., M.A. and Phd from Harvard University. Her
research focuses on international macroeconomics and the Chinese economy. Her multiple works have been published in the top academic journals in Economics.

Outside academia, she serves as a non-executive director to Richemont Group, the second largest luxury conglomerate. She also serves on the working committee
for China Banking Regulatory Committee on Fintech. In recent years, she has
focused on technology investments in China, and is a general partner at Sky9
capital, a leading venture fund in China.

A columnist for Project Syndicate and Caixin Magazine, the main economics and finance magazine in China, she writes widely about the Chinese economy and global finance, and has made multiple op-ed contributions to the Financial Times.

She has had prior experience at the IMF, the World Bank, the New York Fed, Goldman Sachs, as well as other financial institutions. She was named Young global leader by the World Economic Forum in 2014.

Show more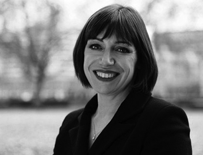 Beth Rigby
Political Editor, Sky News 
Beth Rigby first appeared on television in 2016. Today she is one of the UK's most instantly
recognised TV journalists

Reporting from Westminster with her trademark no-nonsense, often intimate, interviewing style, Beth is now the face of British politics on Sky News. Joining the Financial
Times as a graduate trainee in 1998 and working as retail correspondent, hedge fund correspondent, and consumer industries editor, Beth was appointed chief
political correspondent in 2010. She became deputy political editor in 2013 before moving to The Times.

With her informal style delivered in her wonderful trademark Essex vocal delivery Beth often asks politicians questions that other interviewers would never dream of asking. On
the departure of Faisal Islam, Beth Rigby was appointed Political Editor at Sky News and took up the post in April 2019.
Show more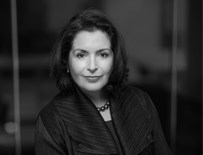 Francesca McDonagh
CEO, Bank of Ireland 
Francesca joined Bank of Ireland as Group Chief Executive in October 2017. Founded in 1783, Bank of Ireland is a diversified financial services group. It is the largest Irish bank with international presence in the UK, US, France and Germany.

Francesca joined HSBC as a graduate in 1997, rising through the ranks to become one of the youngest Group General Managers in 2014. In HSBC, Francesca worked in investment banking, private banking, retail banking and wealth management in Asia, Latin America, the Middle East and Europe. Before leaving HSBC, Francesca was Regional Head of Retail Banking and Wealth Management, UK and Europe. In this role Francesca led the largest retail network in the HSBC group, was a member of the UK and European leadership teams as well as a member of the Global Retail Banking and Wealth Management team.

Passionate about customers and colleagues, Francesca has constantly led front line focused innovation. Francesca also has a powerful and ongoing commitment to inclusion and diversity. This passion for customers and colleagues was recognised in 2017 when Francesca was awarded an OBE for services to banking. Francesca was elected as a Fellow of the Institute of Banking in 2019.

Francesca is a member of the PRA Practitioner Panel and sits on the board of IBEC, the Irish Business and Employers Confederation. She has previously served on the Board of the British Bankers' Association (BBA), where she was Deputy Chair, and on the Board of the National Centre for Universities and Business in the UK. Francesca has a Bachelor of Arts Degree in Politics, Philosophy and Economics from Oxford University.

Show more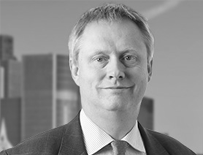 Patrick Hynes 
Global Lead, Leadership Advisory Services, Spencer Stuart
Patrick Hynes is the global leader for Spencer Stuart's Leadership Advisory Services, advising clients on a range of leadership, succession and culture issues. Formerly, Patrick was Spencer Stuart's co-head of the EMEA region as well as Managing Partner of Spencer Stuart UK. In addition, he works with clients in the professional services and technology industries as a member of the firm's Technology Media & Telecommunications, Business & Professional Services and Human Resources practices. MERC Partners was acquired by Spencer Stuart in 2019.

Consulting and leadership experience
- Prior to joining the firm, Patrick spent 20 years in a career spanning technology and management consultancy. He began his career designing semiconductors in the research laboratories of Philips in Eindhoven before spending three years at Robert Bosch in Germany.
- After earning his MBA, Patrick joined Boston Consulting Group, where he spent five years focusing on strategic, operational and organisational assignments in the technology, industrial and healthcare sectors.
- Patrick was chief executive officer of Blue Flag, the online services company owned by the law firm Linklaters. He also has held senior management positions in technology startups focusing on e-commerce and business process transformation.

Patrick holds a first-class engineering degree and an MSc in microelectronics from Trinity College in Dublin and has an MBA from INSEAD.
Show more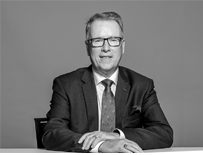 Pat McCann
CEO, Dalata Hotel Group
Pat began his career with The Ryan Hotels plc. In 1989 he joined Jurys Hotel Group plc as a general manager and in 1994 was appointed to the board as Operations Director. From 2000 - 2006 Pat was the Chief Executive of Jurys Doyle Hotel Group plc and in 2007 founded Dalata Hotel Group.
Show more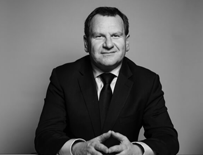 Danny McCoy
CEO, Ibec
"In creating a big vision for either a society or a business, people have to see their role and contribution as both valued and realisable."

CEO (2009 to date). President of the Statistical and Social Inquiry Society of Ireland, Honorary Fellow of the Academy of Engineers, member of the Export
Trade Council and the OECD-BIAC working group on Corporate Taxation. Extensive academic career, including positions at DCU, University College London,
University of Oxford and TCD.
Show more