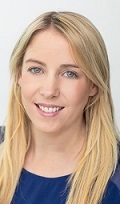 Aoife Ní Mhurchú
 Head of HR, Sky Ireland.
Aoife has over 10 years' experience in the field of human resource management, employee engagement, talent management and organisation development, design and change. She held senior HR positions in Topaz Energy Ltd (Irelands leading forecourt retailer) who employ 2000 staff before taking up her current role as Head of HR for Sky Ireland in September 2016. Aoife's passion lies in supporting business leaders to embrace change focus on employee engagement in order to provide all colleagues with extraordinary employee experience which will result in recruiting, retaining and developing the talent within the organization. She takes a metric driven approach to demonstrate the value added by the business investing in people initiatives. Since joining Sky, Aoife has been responsible for the design, implementation and successful rollout of an innovative health and well-being agenda. This holistic programme of activities has the objective of integrating wellbeing into all work activities and practices creating a positive environment that is compatible with great staff engagement, high customer satisfaction and improved business performance. Over the past 12 months Sky Ireland has been focused on mental health education with the objective of eliminating the stigma associated with discussing mental health in the workplace. In 2017 Sky were amongst the first five companies in Ireland to be accredited with the KeepWell Mark which is an evidence-based accreditation and award from Ibec. The award recognises and celebrates the work that organisations all over Ireland are doing to look after the health and wellbeing of their employees.Aoife is a Chartered member of the CIPD and holds a BA in Social Science from University College Dublin and a Postgraduate Diploma in Business studies from the National College of Ireland.
Show more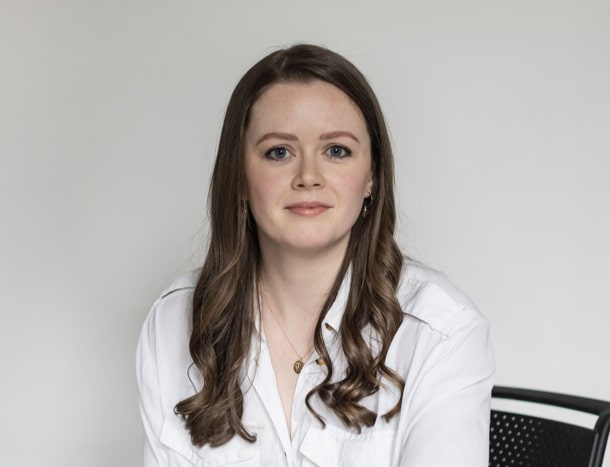 Sophie Moran
Senior Executive The KeepWell Mark, Ibec
"Improved wellbeing will lead to an overall happier and healthier workplace, better company culture and ultimately a more productive, tuned-in employee body… When leaders personally invest in health and wellbeing, it has a natural impact on the whole business."Sophie has been with Ibec since returning from New York in 2016 where she worked for app company Mag+ and The Lincoln Center for Performing Arts. With a personal interest in health and wellbeing, she first began working in this space while delivering Ibec's highly successful National Workplace Wellbeing Day Campaign from 2017-2019. This led to the development of the KeepWell Mark, Ireland's first and foremost wellbeing accreditation and framework for businesses. Sophie now oversees the delivery and promotion of KeepWell. She also contributes to conferences and events, speaking about the value of taking a strategic approach to wellbeing and sharing her experiences working with an array organisations that are benefiting from putting a focus on truly looking after their people.Sophie is determined to position KeepWell at the forefront of the wellbeing agenda, and believes that when businesses are authentic in their approach to staff wellbeing, this will shine through and they will reap the rewards with a more engaged employee body, and a better functioning business that is ready for the future of work.Sophie holds a BA in English with Drama (University College Dublin), a qualification in Writing for Digital (Irish Times Training) and has recently completed a certification in Developing a Workplace Wellness Programme that Lasts (Workplace Wellness Ireland).
Show more