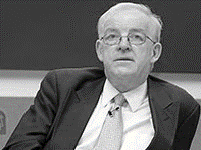 Colm McCarthy
Economist and Commentator
Colm is an Irish economist who lectures in the School of Economics, known for his column in the Irish Independent and for chairing the 'McCarthy Report'. Colm will no doubt provide interesting insights into the current trends in the Irish economy and how he sees it evolving.
Show more
Cate Trotter
Head of Trends at Insider Trends
The Founder and Head of Trends at Insider Trends, as well as a Future 100 entrepreneur, Cate Trotter is an expert in retail, trends and technology; as a keynote speaker, she draws on her knowledge of the latest innovations and her experience of setting up successful businesses to help global brands create seamless and profitable customer experiences.

Show more