Creating a new vision for work
In recent months our world of work has been turned on its head as we entered a global pandemic, creating unprecedented disruptions to workplaces, presenting new challenges for HRDs globally and substantially accelerating our focus on the future of work. But amidst the chaos, could the disruption present more of an opportunity than a challenge as we rethink and re-imagine the future, restructure and reskill our workforce and ultimately reboot our economy?
We are excited to announce that we are committed to bringing you Ibec's flagship HR Leadership Summit on October 22 - virtually this year. Using a new experience combining an immersive 3D virtual conference platform with live studio broadcasts, you can interact with your peers and expert speakers, network, visit a virtual exhibition and more – all from the comfort of your own desk.
Keynote
/ Jennifer Petriglieri
Jennifer Petriglieri is an associate professor of organisational behaviour at INSEAD. She directs the Executive Education Management Acceleration Programme, the Women Leaders Programme and the INSEAD Gender Diversity Preogramme. Jennifer Petriglieri
An award-winning researcher and teacher, Petriglieri was shortlisted for the Talent award in 2017 and shortlisted for the Radar New Thinker award in 2015 by Thinkers50, the ranking of the most influential management authors in the world. She was also included among the world's best 40 business school professors under 40 by Poets & Quants.
Gary Hamel is one of the world's most influential and iconoclastic business thinkers. He has worked with leading companies across the globe and is a dynamic and sought-after management speaker. Hamel has been on the faculty of the London Business School for more than 30 years and is the director of the Management Lab.
Hamel's groundbreaking concepts such as "strategic intent," "core competence," "industry revolution," and "management innovation," have changed the language and practice of management in organizations around the globe.
Questions
/ Answers
Once you have registered to attend the virtual event, the link to the platform will be shared with you prior to the event. Use your username to login. You are not required to download any software to access the event. You don't need to use your camera unless you want to video chat with someone – all engagement can take place by audio or text messaging.
We have designed the agenda specifically for the virtual environment and presentations will be live from studio, while international speakers will present from their home country. The full agenda will be available in the coming weeks.

There will be breaks throughout the day and there will also be opportunities to explore more of the virtual event, including bonus content, exhibition hall and the networking lounge.
Book now
/ Early bird rate
Speakers
/ International thought leaders
Sponsors
/ Meet our partners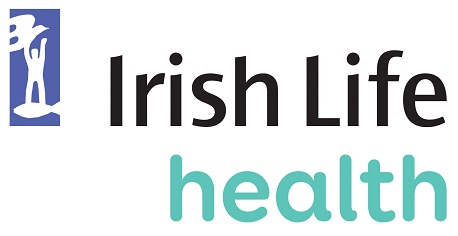 Irish Life Health is supported by the strength and expertise of Irish Life. Irish Life is one of Ireland's leading financial services companies and a name trusted in Ireland for over 75 years.

DeCare Dental is Ireland's only specialist dental insurance & oral health company, providing dental insurance products & oral health services to both the corporate & consumer markets since 2004.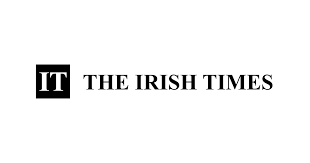 The Irish Times is an Irish daily broadsheet newspaper & online digital publication. The Irish Times launched on 29 March 1859. The editor is Paul O'Neill. The deputy editor is Deirdre Veldon.
Ibec Privacy Statement
Ibec is committed to protecting your information. We use the personal data you provide when registering to administer your participation in the event or training course. For more information about how Ibec deals with your personal data, please read our privacy statement.

Delegate cancellation policy
Any cancellations received in writing up to 5 business days prior to the event are refundable. All bookings are provisional until full payment is received.

Photography at events
There may be a photographer and videographer at the event and we may publish images from this event on our website(s) and on our social media accounts.