I want to start by thanking the Tánaiste, Leo Varadkar, who has kindly joined us this evening. The Government's support for the workforce and the business community throughout the pandemic has been critical to the survival of many sectors and we thank them for their efforts to date.
I also want to thank Alastair for his leadership and service to the Ibec cause over the past 12 months. Alastair took on the challenge of his Ibec presidency at a time of enormous pressure and change in the business community. Despite this, he helped us all navigate through a most difficult period with his usual professionalism and charm.
Thanks in advance to Imelda, for all the work and collaboration to come. I'm very excited for the journey ahead, together.
President Frank Gleeson full speech
pdf | 169.2 kb
Frank Gleeson - Biography
Frank Gleeson is President and CEO of Aramark Northern Europe. Aramark is one of the largest integrated providers of food services, facilities management, retail operations, and property services in the region.
In his current role, Frank serves as a member of the Executive Leadership Council of Aramark Corporation. He is responsible for operations that span Ireland, the UK, and a Global Offshore business in the North Sea, Middle East, and Mexican Gulf – encompassing a workforce in excess of 15,000 people at any one time.
Frank joined Aramark in 2013 from Topaz Energy Group where he was Retail Director. Prior to that, he served in senior leadership positions for Statoil, O'Brien's Off-Licenses, and began his retail operations career in Xtra-Vision Ireland.
Since starting out as a teenager in family restaurant and cafés, Frank has always placed a significant focus on the hospitality and customer-service side of business. He truly believes in the power of terrific customer experience, as well as the importance of on-the-job learning and development.
A graduate of the Irish Management Institute, Frank has long been a board member of IBEC, and earlier this year was re-appointed to Government's Labour Market Advisory Council, chairing its employers' sub-group. He is a former Chairman of Retail Ireland; a former board member of the National Transport Authority, and was elected Chairman of NACS, the international trade association of convenience stores.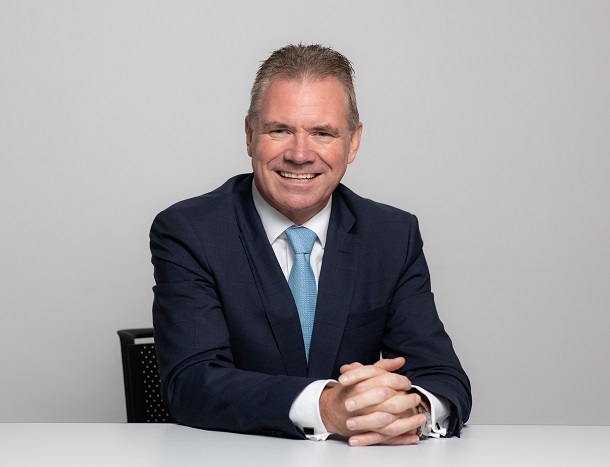 Frank Gleeson
President & CEO of Aramark Northern Europe